Esalen® massage combines the skill of Presence with the listening hands of the practitioner to induce a meditative state for the client. Esalen© massage's long strokes move seamlessly along the body creating a general sense of balance and well-being. Esalen® massage is a seamless pleasurable experience for both client and practitioner.
Robin Fann-Costanzo has been a massage and bodywork educator since 2001. She teaches Esalen® massage, craniosacral therapy, ethics, and offers professional instruction to other massage educators. Her home base is Asheville NC, however she can be founding teaching in many locations nationally and internationally.
Robin has a special interest in providing massage for clients with trauma histories. She has studied at the Esalen Institute with trauma researchers Peter Levine and Bessel Van Der Kolk. Robin will soon complete a certification as a provider of Somatic Experiencing (SE), a modality developed by psychologist Peter Levine for treating clients with trauma.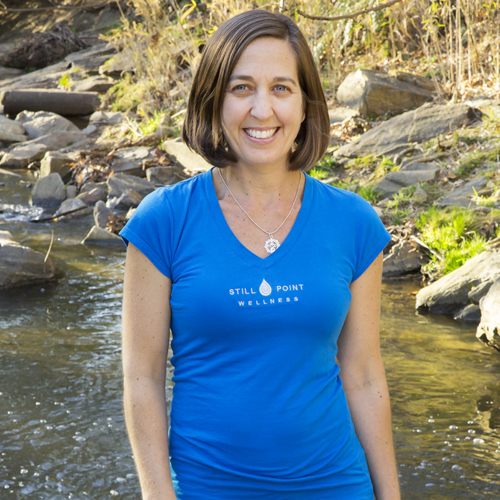 Cancellation Policy:  You are entitled to a full refund up until 30 days prior to the course.  No refunds will be given after January 24, 2022.
Full vaccination is encouraged but not required.
All participants must provide documentation of a negative PCR test taken within 72 hours of the start date of the course.
N95 or KN95 masks must be worn. A supply of masks will be provided onsite.
The schedule will run from 9:00 am through 5:30 pm all three days with a 90 minute break for lunch.
9:00 am to 12:30 pm – morning session
12:30 pm to 2:00 pm – lunch break
2:00 pm to 5:30 pm – afternoon session
Please bring materials for taking notes.
Massage tables with face cradles are provided by the Heal Center.  You are responsible for bringing your own massage sheets, recommended one set per day (three sets for the event).  Please bring your own oil or lotion.  You will be using your own sheets when you do trades;  please bring whatever else you need to be comfortable, including perhaps a chest drape, a bolster or pillow for your legs, or a blanket in case you feel cold.